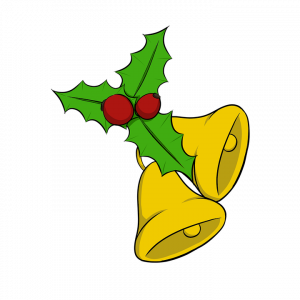 Please join us as JVE celebrates the upcoming holiday season with the "Twelve Days of Christmas" school spirit dress up days!  We're going to end 2021 with a little bit of fun! 
12/6 – Panther Pride Day – Wear your favorite JVE colors / outfit.
12/7 – Holiday Shirt – Wear your favorite holiday shirt.  
12/8 – Mountaineer Holiday – Dress in your favorite denim, flannel, boots, camo etc…and  celebrate the season.
12/9 – Spirit of the Season – Wear red, green, gold, silver, etc…, from head to toe, and start the countdown.
12/10 – Two Turtle Doves Day (Twin Day) – Wear matching outfits with a friend.
12/13 – Candy Cane Day – Wear your red and white.  A special treat will be delivered to your classroom.
12/14 – "The stockings were hung by the chimney with care…" – Wear your favorite holiday socks.
12/15 – Whoville Day – Let's see your fancy or silly holiday hair.
12/16 – Ugly or Pretty Christmas Sweater Day – Wear an ugly or pretty Christmas sweater.
12/17 – "There must have been some magic in that old silk hat, they found…" – Wear your favorite holiday hat / headband, elf ears, or reindeer antlers.
12/20 –  "Deck the Halls" – Bring out your favorite holiday accessories.  Think jewelry, light- up necklaces, winter scarves, garland, etc…
12/21 – Polar Express Day – Wear your favorite pajamas.  Shoes are required for school, no slippers please due to safety.  Some classroom teachers will allow slippers, but another pair of shoes is necessary for safety for Specials, arrival, and dismissal.