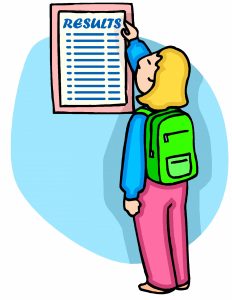 Below is a summary and response to our recent parent survey regarding our remote learning efforts.
Thank you so much to the 143 Jonathan Valley families who took the time to complete our distance learning survey. All of your feedback was shared with the teachers in grade level Google Meetings, so hopefully some of the ideas and suggestions you offered have been implemented. Thank you all for everything you have been doing at home.  We greatly appreciate everyone's patience and support as we have continued to navigate these uncharted waters and face changes daily. Below is a link to some statistic data gathered from the survey.
As your principal, I have read through all of the written feedback and chosen the most pertinent questions or comments that I felt required a response/answer. If you still have questions or concerns, please call and speak with Mrs. Reeves. Much of the written feedback was overwhelmingly positive.
I feel that they have a large amount of work considering the circumstances and not all parents are at home with their children to help them do their work: This is a case by case issue. Please contact your child's teacher. It is an individualized thing; for some students it has been enough work and for others too much.  
There are times I feel as though we are never going to get finished. Sometimes it's all we can do to get one thing finished. Especially with working. We are just doing what we can: Thank you all for doing what you can at home. We understand that many of our parents are continuing to go to work everyday. The more that students participate, engage, and do now, the better prepared they will be for their future.
I believe the workload can be overwhelming. The children have a hard time concentrating to get the work done: We understand. Teachers struggle to keep students focused at school, too. It is just the way it is with some kids. Encourage your children to take multiple breaks during the day.  They have many breaks at school, such as PE, Art, Recess, Music, Guidance, just to name a few.  
This is not working for me. Not enough details of what is expected. Needs to be more black and white with the work expected listed. When they go to school the assignments are clear. If she doesn't understand the math assignment, I am unable to help: You are right. Unfortunately, we found out on a Saturday that our students wouldn't be back to school, so we had to do the best we could without any formal training. Many of our Jonathan Valley teachers had never used Google Classroom before, and we held a training session the Tuesday after the school closure was announced to try our best to prepare for what was to come.  More training is needed, and hopefully we will have this in the near future.  Please contact your child's teacher if there is confusion regarding specific assignments.
Specials (PE, art, music, etc.) should not be assigned: Specials teachers are required to post activities and assignments because they are working remotely from home. They must show that teaching is still taking place in their subject areas. 

Jennifer Reeves
Principal, Jonathan Valley Elementary School
Haywood County Schools
Master of Arts Educational Leadership 2013
NBCT 2004
(828) 926-3207